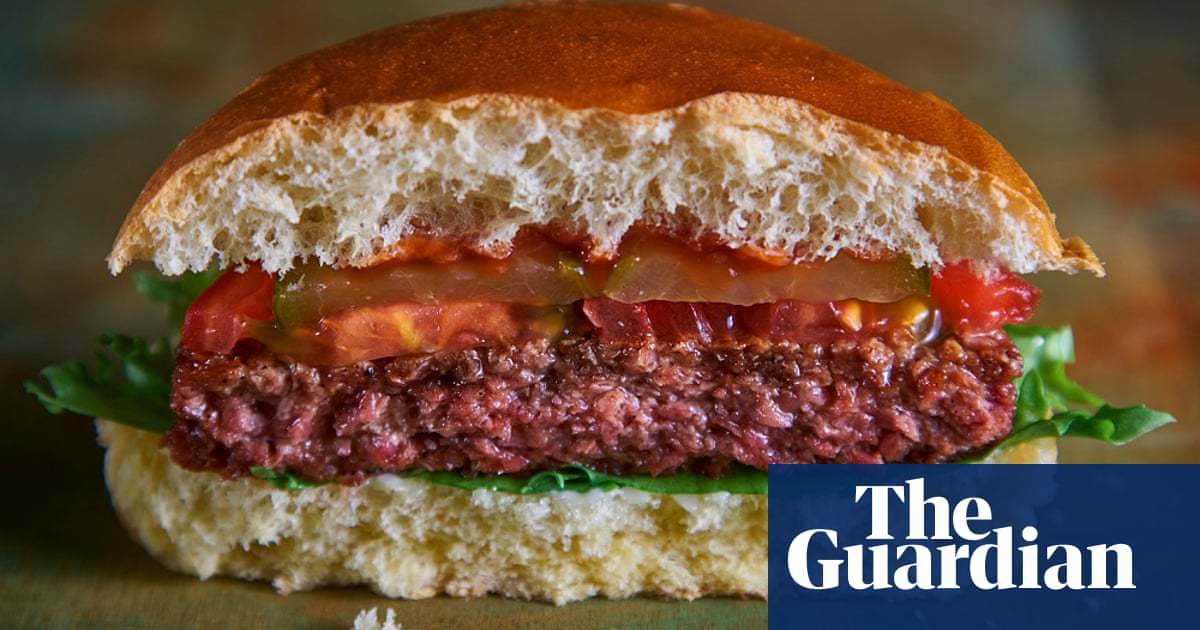 Meatless B12 Burger appears to bleed when cut and will go on sale in chain's food pubs
Move over, chicken in a basket. Marston's is to become the first national pub chain to put the UK's first meatless "bleeding" burgers on its menus, as part of a £1m deal announced on Tuesday.
The so-called B12 Burger, which sizzles, smells, tastes and bleeds like meat but is completely plant-based, will go on sale on Wednesday in the chain's 413 dedicated food pubs.